The Standard Shower Head Height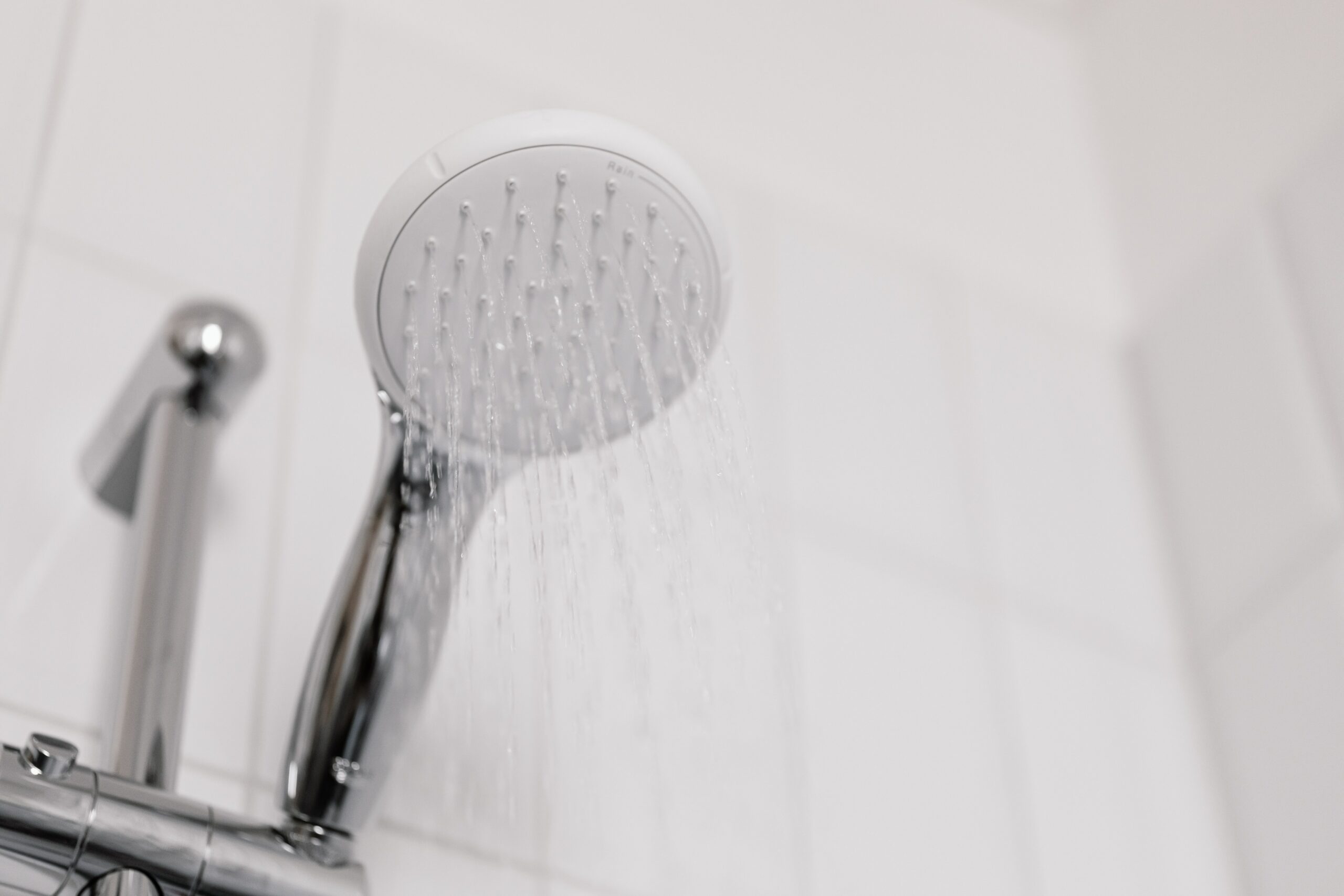 Building or renovating your home involves answering many questions you likely never even pondered before. For instance, have you ever thought about what your shower head height should be?
The placement of that important fixture will be crucial to completing your bathroom. If it is positioned incorrectly, you will tell right away.
So, what is the right height for your shower head? That is the question we will be answering in this article. We will also address other topics related to your shower.
Stay tuned so you can create the best bathroom setup for you and your family.
What Is the Standard Height for a Shower Head?
Let's address the main question right away. What is the standard height for a shower head?
According to Dimensions, the standard height for a shower head is 80 inches above the shower floor. If setting the shower head that high is not an option, you can position it lower; 72 inches above the shower floor is the minimum installation height recommended for shower heads.
Bear in mind that the heights we mentioned are guidelines. They are guidelines that installers have followed for decades, but you do not need to abide by them if you do not want to.
You can set the shower head higher or lower than the heights we mentioned. There are no building codes stating that shower heads must be at those specific heights.
Why Is 80 Inches the Standard Height for a Shower Head?
Now that we know that 80 inches is the standard height for a shower head, which begs an important follow-up question. Namely, why is 80 inches the standard installation height for shower heads?
That is a great question to ask. Unfortunately, there is no definitive answer for it.
Some have theorized that the height could be the average height of an adult. By setting the shower head at 80 inches, more people can use it comfortably.
At the same time, setting 80 inches as the standard height for shower heads can also be seen as a practical choice.
Not everyone can afford to have a large bathroom. However, they should have enough space to set a shower head at 80 inches. That standard height is achievable for most households, so it is easier to follow.
What Happens if You Set the Shower Height at a Different Height?
In your rush to finish your bathroom remodel, you may have failed to consider the shower head's placement ahead of time. You did not even take the time to measure its height. The shower head may be at the height you thought looked appropriate.
Not taking the time to choose the appropriate height for your shower head can be an issue. Detailed below are some of the problems you may experience if your shower head is set too high or low.
Low Shower Heads Are Difficult to Use
First off, installing your shower head too low can be a problem because it will restrict your ability to move around. You will need to stand in a specific spot under the shower because the water will not reach you otherwise.
The narrow splash zone can also be troublesome if you get soap or shampoo in your eye. Angling your body into the water will be trickier, so it may take more time for you to rinse the soap or shampoo away.
You may also have to constantly deal with the issue of the water missing your body because the water is not spraying wide enough. If you are trying to clean up quickly, your low shower head may actively get in your way.
Low Shower Heads Can Be Uncomfortable
Water streams coming from low shower heads may hit your body harder. A low shower head will not lead to showers that hurt. Even so, the improper placement of that fixture could make taking a shower more uncomfortable than it needs to be.
Trying to shower when the fixture is too low may also force you to contort your body. Do that often enough, and you could end up hurting yourself.
High Shower Heads May Force You to Increase Your Water Pressure
Installing your shower head too low can be an issue, but the same goes for placing it too high up. For instance, you may need to change your water pressure to use your shower.
Since the shower head is so high, not enough water may reach it if you do not increase the pressure level, and you may barely get a stream from the fixture.
Increasing the water pressure so you can use your improperly positioned shower head properly is not ideal. Aside from increasing your water bill,  your water pressure can also do a number on your pipes. Avoid all those issues by simply selecting the right height for your shower head.
High Shower Heads Can Be Difficult to Clean
Maintenance could become more troublesome because your shower head is too high. Instead of the shower head being easily reachable, you may now need to use a step ladder or a chair to clean it. You do not necessarily want to use those items if you are in a slippery environment like a shower.
Cleaning a shower head should not be a complicated task, but it can be if you are not careful about its placement.
Shower Heads Look Weird When Not Set at the Right Height
Lastly, you may also want to avoid setting the shower head too high or low because it will make your bathroom look weird. You can tell there is something off with your bathroom if the shower head is not at the standard height.
This is not as big of an issue as some of the others we highlighted, but it can throw off your revamped bathroom design. It would be a shame if the new design does not come together solely because you neglected to install the shower head in the right spot.
How Do You Make a Shower Head Adjustable?
In a household where people vary significantly in terms of height, the placement of the shower could become a real point of contention. Some people in your home may want the shower head set closer to 75 inches, while you may need it at 80 inches to have enough room.
What is the solution to that conundrum? Creating an adjustable shower head is the solution you need.
You can purchase certain attachments to make your shower head's height adjustable. Let's discuss those attachments in greater detail below.
Adjustable Shower Arm
The most basic attachment you can use to adjust your shower head's positioning is the aptly named adjustable shower arm.
An adjustable shower arm resembles a long pipe. It comes with knobs and gears that enable it to move around based on your adjustments.
Arguably, the best thing about adjustable shower arms is how easy they are to install. You can install many of the options available today without tools. You can set them in place even if you do not have experience with those projects.
Manufacturers have also made it a point to produce adjustable shower arms that blend well with common bathroom designs. Thanks to that, you can create an adjustable shower without disrupting your décor.
Swivel Ball Adapter
Next up, we have a tool that does not allow you to change your shower head height. Instead, the main purpose of a swivel ball adapter is to improve your shower's spray range.
If you have struggled with showering because the water is not reaching certain parts of your body, the issue could be because its range is not wide enough. The swivel ball adapter allows you to change that.
Once the swivel ball adapter is in place, it will allow you to turn the shower head in more directions. It is especially helpful if you need to angle the shower head down.
Similar to adjustable shower arms, swivel ball adapters are user-friendly. You can install them without the aid of basic tools.
Swivel ball adapters can also blend into the design of your shower. It can be difficult to detect unless you know what you are looking for.
S-Style Shower Arm
You can also adjust your shower head by installing an S-style shower arm.
S-style shower arms are considerably harder to install than the last two items mentioned because you remove the existing shower pipe first before using this extension.
Installing this attachment is not something you should try if you are inexperienced or lack basic tools. It would be better to entrust the installation of your S-style shower arm to a plumber or a contractor during remodeling.
Is an S-style shower arm better than the other options? Based on its durability, you can argue that it is.
An S-style shower arm can become a bathroom fixture for years to come. It almost has to be because you will need a professional to remove it.
While many homeowners find the S-style shower arms quite stylish, not everyone is a fan. You will need to figure out how to integrate it into your bathroom décor, and that could be easier said than done.
Slide Bars
One more item you can use to make your shower head adjustable is a slide bar. Slide bars for showers come in different forms.
According to Wayfair, you need to drill some slide bars into the shower wall. After installing the slide bar, you can add the shower head and start moving it around. Move it along the length of the pipe until you find the right spot for it.
Meanwhile, other slide bars are connected using suction cups. This type of slide bar typically comes with a hose that you can directly connect to the shower arm. Thanks to the hose, you can move the shower head as much as you like.
Slide bars are harder to install compared to the other extension options. They are also sizable bathroom fixtures, so you cannot conceal them. You need to be certain that you do not mind the appearance of the slide bar before installing one inside your bathroom.
What Is the Standard Height for a Rain Shower Head?
For the most part, the recommended height for a shower head does not change based on type. You can stick with the standard number and feel confident that your shower is correct.
Rain shower heads are a bit different.
If you have never seen a rain shower head before, it is a wide fixture with many openings for water to pour through. They typically come in circular or square shapes. A rain shower head is significantly larger than a typical shower head and it also releases more water.
The main selling point of a rain shower head is the way it accurately replicates the feeling of bathing under a steady downpour. Folks who could play in the rain as kids can attest to how oddly soothing that experience can be. Rain shower heads replicate that.
Given how different a rain shower head looks from a conventional shower head, you may be wondering if the standard height still applies to it.
Setting a rain shower head at 80 inches above the floor is still a good decision. That is still a workable height and you should be able to take comfortable showers with the fixture in that position.
That said, you can also go a bit higher with rain shower heads. Feel free to go up to 84 inches if you need to accommodate taller members of your family. Water pressure will not be an issue because they configured them differently.
Whether you are completely remodeling your bathroom or installing a new shower, we at Long Island Home Advisors can provide valuable assistance. Reach out to us today and let us take over your remodeling tasks.