Everything You Need to Know About Adding a Second Story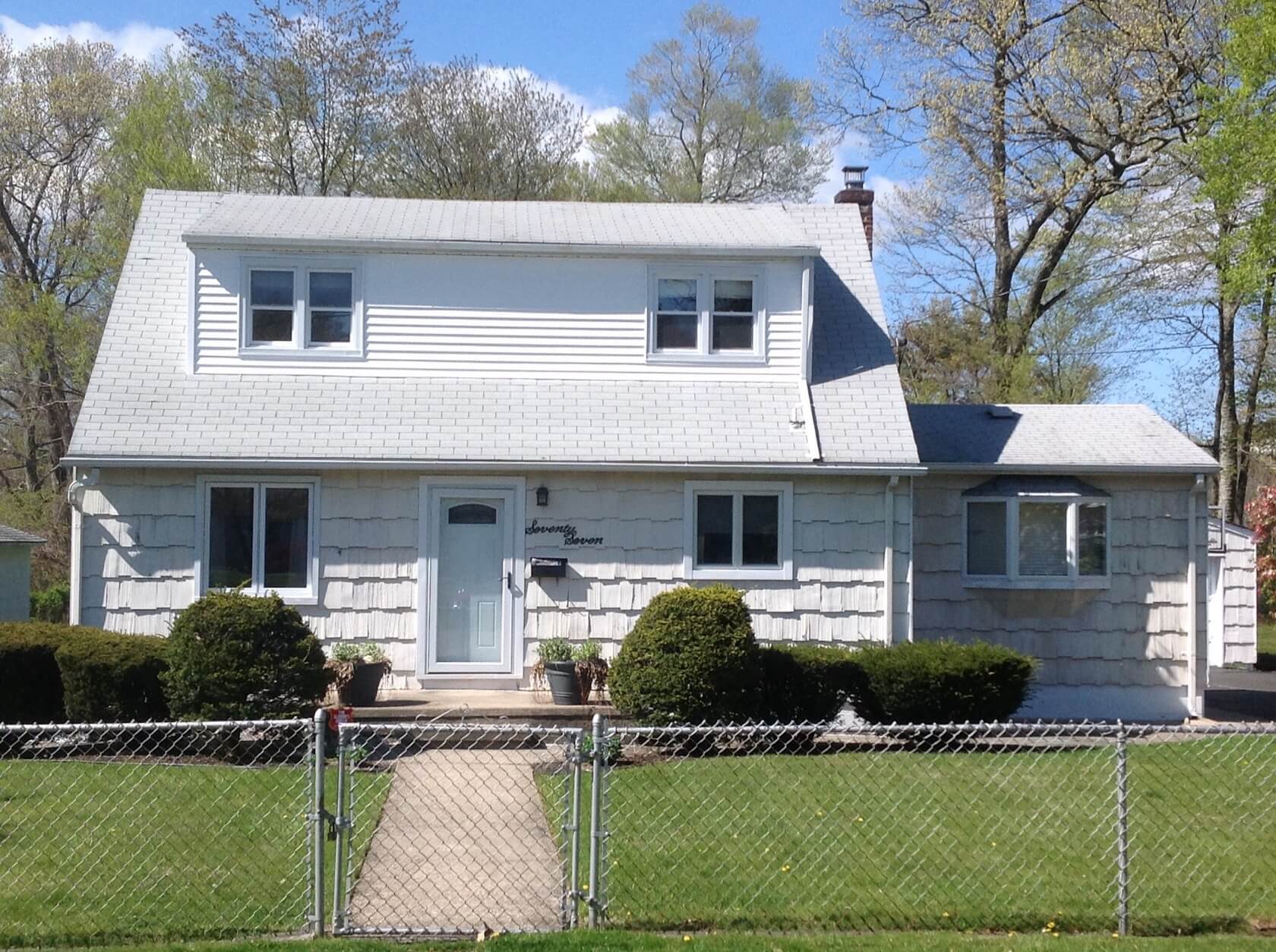 Demolishing the existing roof of your house and adding a second story could be in your plans if you want to gain more living space. You may want a new entertainment area, a playroom for the kids, or a guest room. Whatever your reason, getting a total home makeover needs ample preparation.
After all, it is not easy to live in a construction zone, which is what your existing home will be if you choose this option. Will you move out during ongoing construction or choose to renovate a certain part of the home only? These are the things you must think about since adding a new floor can take at least five months to a year, depending on the scope of the project.
Moreover, it is important to assess if adding a second floor will be cheaper than buying a new two-story house. Well, in our experience as a general contractor, there is no black and white answer because it depends on your circumstances. Perhaps, you want to retain your existing address, so moving is not an option.
Some situations call for complete home remodels, and it even helps that a second story addition could also help save you money if you work with the right team. That is why we have prepared this, so you see the requirements and considerations of building a second floor in your existing house.
Why Add a Second Floor
If adding a second story is tedious, disrupts your normal routine, and forces you to put your things in storage, why do people choose this option? Some people cannot bear to part with their address. Others cannot afford a completely new home. Let's find out the specific answers below:
Small Lot
Adding a second story makes sense if you have a small lot size and cannot afford a new, bigger abode. Expanding vertically gives you a chance to preserve your garden or backyard, as well as that precious perimeter space between your home and a neighbor's house.
Retain Outdoor Living Space
This means you can still enjoy having an outdoor living space because your space expansion will not eat up limited horizontal space. Perhaps, your current garden has a landscape feature like a cherry blossom tree or a pergola that you cannot let go of.
Make More Rooms
If you are building a family and expecting several bundles of joy, building a second floor provides you with a home makeover plus more space and privacy. You could build your kids their own rooms and add a family den. Adding height will also make your ground floor's walls stretch a few inches taller because of the new level. Moreover, you can combine smaller downstairs rooms and expand the living room for an airier communal space.
Retain Your Address
Finally, most people who opt to add a second story do so because they have sentimental feelings and want to continue living in the same neighborhood and staying in the same school district. If you have close ties with your neighbors due to many years of camaraderie, it is hard to duplicate that kinship if you change your address.
Types of Second Floor Additions
If you want to expand your home vertically in a home remodel project, you have several ways to do it. How you go on about adding a second story will hinge on your home's existing foundation, your county's building regulations, and your personal preferences. Here are the 4 most popular ways to add a second floor to your home.
Start From Scratch: This is the most drastic of all options because your contractor will have to tear off the existing roof. You and your family will need to vacate the premises and secure your belongings in a rented storage facility. In turn, a team will build a completely new second story from scratch. This option is popular for small bungalows like a ranch.
Roof Replacement: Another option that could be cheaper is to take down the current roof from its edges. Severing from this area allows you to save the roof. In essence, the contractor temporarily lifts the roof, builds a new upper level, and then places the roof back after they frame the second story. Still, you will need to vacate your home and secure your belongings.
Expansion: One of the least invasive ones is expanding across a selected one-story area of the home. This works because you can opt to stay in the house since you get to keep the roof of your house while construction is underway. The section they are remodeling is usually in a non-traffic area such as above the porch or over a flat-roof garage. Hence, you can continue living in the house but be ready for all the construction noise, accompanying dirt, dust, and rubble.
Modular Method: Another popular second-floor expansion method is using a modular design. This means your second-floor addition is designed and built in a different area. Once they fully construct it, they will install it over your existing home. A lot of people love this because the work gets done fast without causing a lot of disruption to the homeowners. Most of all, this method is affordable and swift, so it allows you to get back to your daily home routine in no time.
Cost Considerations When Adding a Second Floor
If you want to increase your home space with more than a room or two, adding a second story is a good option that will not decimate your wallet. Here are a few home renovation factors that you ought to weigh because they will impact the cost of the whole project:
The Existing Foundation
Adding vertically means you could lower the costs because you do not need to do any foundation work. The latter is one of the costliest parts of any remodeling project. When you expand space using your current foundation, you have the potential to save money. Moreover, you also save time because there is no digging involved.
But, of course, our team of experts recommends this option after you check your foundation to ascertain that it could handle the added weight of a new second story.
Lifting the Current Roof
If your budget is tight, you could save a lot of money by having a crane lift the current roof. Later, they can reinstall this into the new second story to make the project seamless, easy, and fast.
Noteworthy, crane rental fees can cost a lot, but it is still cheaper than building a completely new roof from the ground up. Also, you must consider the age of your roof. If it is already old with cracked hinges and leaks, a complete roof replacement is more cost-efficient.
Finishing the New Space
When you add a new level that fits on top of your home, you increase your square footage dramatically. Of course, it will take time to frame and weather-proof the new upper level, but it will be worth it. Once that has been installed, you have the option to finish the space completely.
Your remodeling budget determines what kind of finishing you can do on this new space. But if the budget is tight, you can do it room by room. Alternatively, if you are a handyman, you can DIY some of the rooms yourself and decorate them at your own pace.
The total cost of your new second-story project will depend on the finishes you choose. If you opt for a simple space with standard finishings, the total cost could be around half the price of a ground-level expansion with the same floor area.
Design Elements to Keep in Mind
Adding a second floor will change the look of your home. Though a one-story has its charm, the massive size of a two-story structure alone creates a bigger impression. However, if you have fallen in love with a design does not mean you can execute it right away.
Providing sufficient structural support is the primary consideration when you are thinking of adding a second floor. We suggest consulting with a structural engineer to assess if your house can bear the load of another level and if the current rafters are strong enough to serve as the floor joists of the upper level.
A certified engineer must evaluate your existing bungalow's foundation and framing before proceeding with your design plans. If you want a seamless project, it will also help to take note of the following:
Awkward Massing
You want to avoid an awkward look. Usually, when you double the height of a plain, rectangle home, it could result in a boring, boxy effect. To avoid this, you should pay close attention to details like:
Overhangs
Porches
Trims
Roof pitches
Possible Height Restrictions
Before you begin your project, check with your town if they have any building codes that restrict the height of ridgelines in your area. If adding a second story conflicts with the rules, you will not be allowed to proceed. Verify with local officials before drawing up design plans.
Moreover, if you belong to a homeowner's association (HOA), you may be limited in what you can do with your home's aesthetics. You need to check your association's manuals to see if there are clauses that prevent you from adding another level. Typically, most properties that belong to an HOA ascribe to a uniform appearance in all properties that fall within the association zone.
Match Windows
When you are doing your second story design, make it a point to match the windows, not unless you are going for an eclectic and mismatched look. Your existing window shape, size, and placement in the new level must coordinate with your existing house.
Take a look at the exterior walls to assess how the windows line up. You may want to form a pleasing pattern for both the top and bottom. Moreover, you may consider refreshing your windows (as well as exterior walls) with a coat of paint to make everything match.
Pleasing Proportions
When you are adding a second floor, you want to retain pleasing proportions that catch the eyes. Skimpy or unmatched proportions that go unnoticed in a smaller one-level house can look unsightly when things double in size with a second floor.
Hence, keep individual elements of your home design proportional to the new, larger size. For example, you can beef up windows, shutters, trims, eaves, dormers, and columns to fit the new look. Alternatively, you can also amp up the details with accent colors or contrasting finishes to create visual appeal.
How to Find a Reliable General Contractor?
Adding a second story will take time, so you want an expert who can get things done swiftly. Always look for a certified professional with the proper accreditation and licenses, coupled with state-of-the-art tools and equipment. Working with a reputable builder is the only way you can have peace of mind, especially since home renovations cost a lot of money.
On top of that, you want to ascertain that the contractor does a stringent background check for all the workers. You will be welcoming strangers into your beloved home, so you want people you can trust. When it comes to service companies, reputation is everything, so it would also help to check out online reviews to see what real-life clients say about their services.
Do not forget to shop around for quotes and look at a contractor's portfolio. Conduct an interview and ask questions to determine if they are right for the job. Remember, before you agree to a contract, read the fine print.
If you live within the vicinity of Suffolk County, NY, our team can help you plan for a second story that is within your budget. We strive hard for a swift project completion because we know you want to get back to your routine ASAP. Our Long Island Home Advisors team can do a modular second-story design, where our workers build the second floor off-site, so we can speed up your project and reduce the time you spend away from home.