The Benefits of Working with a General Contractor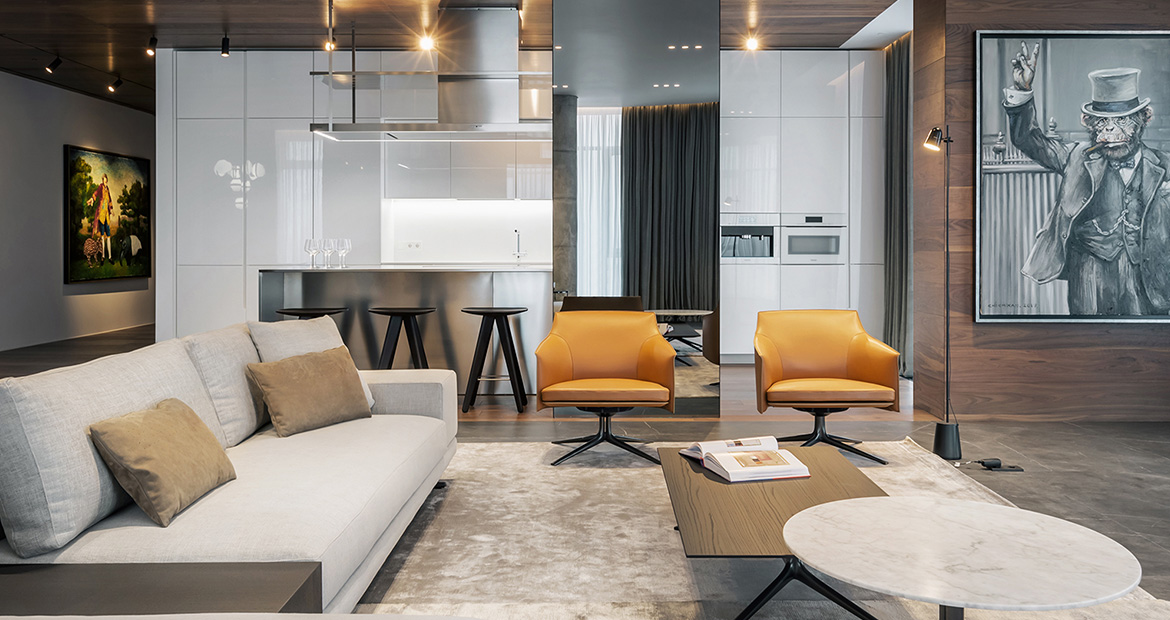 Whether you are renovating your bathroom, adding a second story, or building from scratch, construction projects are complex. It will always involve a considerable amount of time and money when you aspire to enhance your space. Fortunately, you can rely on the expertise of a general contractor to make the whole process more seamless.
Though some firms promise to make things simpler and easier, cutting corners and costs for convenience's sake can be detrimental in the long run. Doing so can lead to problems like structural issues and make the project last longer. It may also be more expensive because of repairs and back jobs.
Hiring a licensed general contractor is the only way you can successfully complete your construction project while staying on schedule and within budget. They can help you race against your deadline and allocate resources properly since they have the expertise, skills, and state-of-the-art tools. In this article, we outline why a general contractor can be a godsend for you and serve as your best ally.
Defining the Role of a General Contractor
Before we dive deep into the benefits, we want you to be familiar with the role of a general contractor. A general contractor is a prime contractor who is in charge of a construction site, whether it is a new home build, complete attic renovation, roofing restoration, window replacements, or a complete kitchen remodel.
A general contractor is an industry expert who usually owns the firm, manages a team of laborers, and interacts with a big network of construction stakeholders. A general contractor offers an invaluable service by doing the following:
Hiring and managing subcontractors and people in the team
Coordinating complex building and renovation processes
Working closely with the architect
Purchasing various materials
Checking materials and workmanship
Following up deliverables
Dealing with supplier payments
Since your contractor is in charge of hiring the suppliers, vendors, tradesmen, subcontractors, and other personnel for your project, they serve as the liaison to make sure everyone meets their obligations and corresponding deadlines. A licensed contractor ascertains there is clear communication with proper expectations set, such as the time frame and budget requirements. Most of all, your general contractor serves as your guide, so you do not feel overwhelmed with the complex home building or remodeling process.
The Advantages of Working with a General Contractor
Hiring a general contractor to build or renovate your home is a cost-efficient choice. The primary goal of general contractors is to ascertain that you complete the project using high-quality materials and workmanship while saving as much money as you can. We have compiled a list so you can check out the benefits of hiring a general contractor below:
Have an Ally to Handle Problems Efficiently
Construction projects take time, spanning several months to even years. Sometimes, inclement weather or even something like a global pandemic with lockdowns can bring the project to a halt. But with an experienced general contractor and team, your projects can go on smoothly because they are familiar with the usual problems of their trade.
They possess the expertise to handle any problems with ease and efficiency. Their skills can efficiently manage most setbacks, allowing them to come up with solutions or to pivot alternatives. They could also schedule subcontractors and make sure they deliver prompt and high-quality work.
Save Time With a Well-Organized Schedule
How fast or how slow the work goes depends on your general contractor. The best general contractors will ensure your project progresses without glitches because they have a well-organized schedule. Hence you can rest easy because the construction project gets done within your planned timetable.
And let's face it; renovations and new builds are a big hassle, taking several months with a contractor and even longer if you try to DIY home improvement projects. But doing it solo will add to your stress, whereas a general contractor bears all the burdens and responsibilities of management. They are professionals who can ascertain that tasks are done quickly without compromising quality.
Enjoy Considerable Cost Savings
Although you will have to pay a small number of fees to a general contractor, this is money well-spent because they provide value with better budget control. When you hire someone who is not certified or attempt to renovate something yourself, you save some money but could pay more in the long run to fix mistakes. General contractors possess experience and expertise, so they get things done right the first time.
More importantly, general contractors have a vast network that allows them to buy materials at a bulk discount, allowing you to save money on certain materials. They know which suppliers carry the best materials, and their connections and negotiating skills allow you to enjoy high-quality materials without breaking the bank.
In addition, these suppliers generally charge more when they work directly with building owners. In contrast, they usually charge general contractors less because they have a long-standing working relationship. Bear in mind that general contractors provide suppliers with a steady stream of work, so they are given discounts.
As a result, you can complete your construction project within budget or even under budget on many occasions. This extra money can be used for more construction upgrades or placed back into your savings account. Working with a licensed general contractor equates to someone working round the clock, assuring you have total control of the project from people to the financial aspects.
Take Advantage of Comprehensive Insurance Coverage
Construction zones are hazardous because there are many sharp objects, from nails to sharp blades. Injuries like falls and other accidents like inhaling toxic chemicals can readily occur because of the risks. But when you hire a general contractor, you get peace of mind because they provide liability insurance.
This means that you would not be responsible for any construction-related accidents or injuries that occur on your premises. You would not pay workman's compensation or medical bills. Thus, working with a general contractor assures your project goes on smoothly, following all the safety rules implemented by the county.
Take Advantage of Customizable Services
When you collaborate with a general contractor, you have a dedicated team who will morph your visions into a reality. No matter what type of project you decide to build, these professionals can do it for you. After all, apart from the full-time team, they have an extensive network of suppliers and subcontractors who can pull off any job with ease and excellence.
You can share all your ideas, and they will make it happen for you. You have the option to customize whatever detail or improvisation you want to do for your project. Then, your general contractor will provide different options you can choose from.
Tailor fit solutions like these are readily available to you thanks to the assistance of an experienced general contractor. It is truly worthwhile to invest in quality services if it means you can get what you want without any hassles or stress.
Easy Communication and Feedback
If you try to do your construction project on your own, you may get a headache since you need to deal with many vendors and subcontractors. Remember, any form of miscommunication can lead to issues and project delays.
Having a general contractor at your disposal prevents communication gaps because you have a single point person. You have an expert providing project updates, answering questions, and offering suggestions based on what is happening in the market, such as a sudden price increase of certain supplies.
With a licensed contractor, you can have things under control. He will deal with all the subcontractors and make sure they deliver commitments on time. You can sit back and relax, waiting for feedback on the project.
Improve Property Value
Choosing to work with a general contractor for your home remodel or renovation project will increase your property value. You get a higher value when a professional does your home upgrades versus having an amateur or a hobbyist do it.
Workmanship matters a lot when it comes to the longevity of your upgrades. When professionals do it, you can expect them to last longer because they install everything correctly. Since you are paying so much for materials like paint, fixtures, wood, etc., make sure that a licensed professional handle the installation for optimal results.
Get Expert Guidance From Years of Service
When it comes to renovations and new constructions, general contractors are the experts in the field. They have the education, licenses, and credentials to back up their services. Most of all, they have the experience that only comes with years of service.
Usually, the more experience a person has, the more successful the outcomes because they have been sharpened by time and numerous projects. General contractors are organized, so they get market updates. They will clue you in on where you can save or get higher-quality materials.
More importantly, if there are any problems or emergencies, they can readily pivot and respond with ease. A wealth of experience allows them to make projections and make smart choices to keep things under control. For instance, when a certain construction material gets banned, they have alternative solutions to prevent project chaos.
How to Find the Best General Contractor
Though there are many contractors out there, we are not made equal. You want to find an exceptional contractor with a legitimate firm that has proper licenses and accreditation. More importantly, you want an honest person who listens and communicates well.
Having a general contractor who is easy to work with is such a blessing because you have an ally who cares about seeing your plans to completion. Furthermore, you must find a contractor who fits your personality and who has expertise in the project you want to do. If finding the best general contractor feels overwhelming, you can try our tips to get the right candidate for your project:
Word of Mouth Referrals: When looking for a service provider, going with referrals from family and friends top the list. If the people you trust have high regard for a contractor, that means they have done a great job. Best of all, you could even see the results of the contractor's work by taking a peek at your relative's or friend's property.
Check the Website: A reputable contractor will have an official website that showcases their services, work gallery, and client testimonials. You can even fill out a contact form to assess how fast they respond to you. For best results, work with a responsive firm that readily answers queries and listens to your ideas.
Peruse Online Reviews: In this digital age, we can access 3rd-party online review sites. Check out what past clients say about the general contractor. Steer clear of those with a lot of bad reviews. From here, you can create a shortlist of firms.
Conduct Interviews: Speak with several firms on your list so you can get a feel of how they operate. Ask them about past projects. For example, if you want a contemporary home, working with a firm that has a solid portfolio of modern designs is the most ideal. Don't be afraid to ask questions and assess how they respond to queries.
Ask About Credentials: Having a solid portfolio is great, but you still need to check if they have the proper licenses to operate. A legitimate contractor will not hesitate to show you proper government licenses and accreditation because it showcases their credibility.
Provides Written Estimates: If you are having a hard time looking for a contractor, make it a point to choose one that provides written estimates. It is important not to be kept in the dark for something as expensive as a construction project. More importantly, all hired work will come with accompanying contracts that stipulate materials, labor fees, time frame, and other incidentals.
Read the Fine Print: Once you have a contract, read, and understand the fine print before signing it to avoid future disappointments. A detailed contract will outline everything, such as partial payment dates, materials used, estimated deadlines, etc. It will also pinpoint what happens should there be any delays, faulty materials, or back jobs.
Hiring a general contractor to work on a house remodel or a new build is a decision you must not take lightly. You want an experienced team who can complete the work swiftly within your budget. If you are looking for one in the Long Island, NY area, give our team a call. Our Long Island Home Advisors Team would love to assist you with your home improvement or new construction project.