What is a Bump-Out Addition?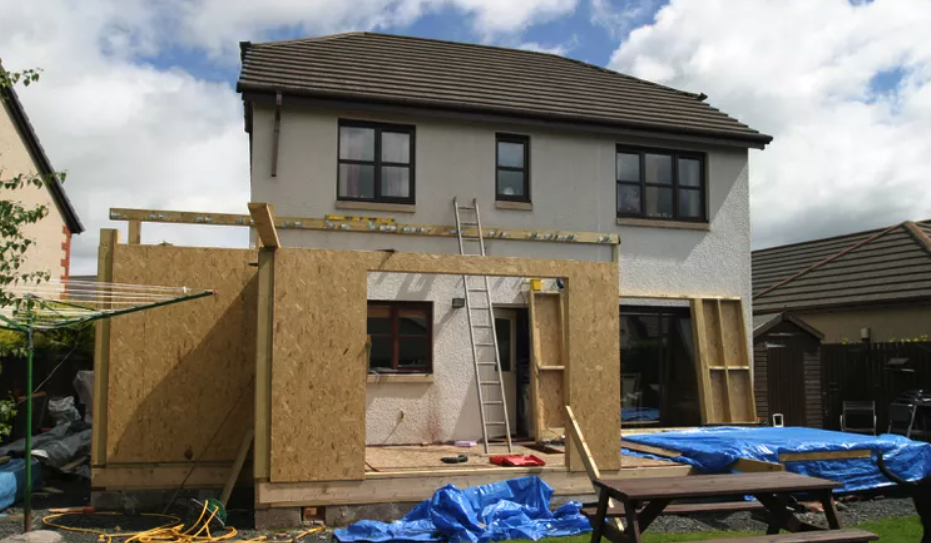 Creating more space inside your home is almost always a good idea, but how do you achieve that? Building a bump-out addition could be the exact thing you need to do.
Bump-out additions are typically considered minor construction projects. That said, they still offer considerable benefits to all homeowners.
Would it be wise for you to pour resources into building your own bump-out? Come up with your own answer to that question by continuing with the rest of this article.
What You Need to Know about Bump-Out Additions
Homeowners can build different types of additions to create more living space inside their properties. For example, you can convert certain underutilized parts of your home or build new rooms to obtain the space you need. If you want to free up a considerable amount of space, you can add a new story to your Long Island property.
But what if you only need a bit more space inside your home? Building a new room, let alone an additional story would be excessive in that context. In that scenario, your best option involves building a bump-out.
A bump-out addition is a budget-friendly way for homeowners to free up valuable space. Typically, bump-outs are not supposed to be big additions.
You can ask your contractor to build a bump-out that extends no further than two feet from the rest of your home. If you are building one that small, you can opt to give it a cantilevered design. Its durability will not be compromised even if you build it that way.
Alternatively, you can add more to your property. For example, build one as big as a room to do more with the available space.
Consult with a general contractor if you are having a tough time figuring out exactly what type of bump-out your home needs. Tell them about what you have in mind so they can provide useful feedback.
Why You Should Consider Building a Bump-Out
What can a bump-out do for your home? We will detail the different benefits they provide in the section below.
Bump-Outs Can Be in Various Spots
One of the main reasons why building a bump-out appeals to many homeowners is because they are adaptable home additions. They are especially adaptable because you can build them in various spots.
You can add bump-outs to a kitchen or a bathroom, and you can even build them upstairs if you like. As long as the space has an exterior wall you can open, a bump out can go there.
The adaptable nature of a bump-out addition comes in handy. So, before you conclude that there is no solution to your spacing problem, consider building a bump-out first.
Building a Bump-Out Is a Good Alternative to Remodeling
Once it becomes clear that the amount of space available inside a home is inadequate, it is not unusual for a homeowner to conclude that remodeling is the answer. You may already be evaluating your home and checking which walls you can remove.
There is certainly nothing wrong with pursuing a remodeling project. However, it is probably not the best course of action in your situation if you are only looking for a few square feet of extra space.
Instead of completely remodeling your home interior, you should look into building a bump-out.
A bump-out gives you the space you are seeking without necessitating any significant changes to the rest of your property. It is a great option to pursue if the issue you are dealing with is purely related to a lack of space.
Bump-Outs Will Not  Disrupt Your Home Design
Administering repairs to an older home may sometimes necessitate the introduction of a new design scheme. Otherwise, the repairs may disrupt the existing design and create something unsightly. Refreshing your home design will also likely be necessary if you plan to introduce some additions.
Or at least that would be the case for most types of home additions. Of course, you do not need to worry about that if you have decided to build a bump-out.
Bump-outs are small enough to easily integrate into your home's design. From the outside, your home may appear slightly bigger, but that may be the most noticeable difference.
Building a bump-out is the right idea if you mostly maintain the current condition of your home while opening up a bit more room; they offer convenience that way.
Bump-Outs Do Not Require Utilities
Building a new addition can also become more complicated if you need to worry about utilities. You will likely need to run ductwork and wiring to properly integrate the new room into your home. If the new addition is going to be a bathroom, then you will need to add plumbing as well.
Those utilities also must work with your already established systems. A lot of work must ensure that your new addition fits into your new home.
You do not need to harbor those same concerns if you have decided on building a bump-out.
Bump-outs almost always do not need additional utilities. After you have added the bump-out, you can move things around so your appliances can go elsewhere. That way, you will not need to add wiring. You can do the same thing to eliminate the need for additional plumbing.
Adding ductwork is unnecessary since you can treat it as part of the room it connects with. It is a more convenient addition to build from that perspective as well.
Bump-Outs Provide Versatile Spaces
You are probably not getting a ton of space from a bump-out. Even so, you can use that extra space in numerous ways.
Turn that bump-out into a comfortable reading nook by adding a window and a platform for seating. You can also keep the space open to accommodate some of your kitchen appliances. Also, you can use the added space for storage if you are sorely lacking that inside your Long Island home.
You can continue tweaking the bump-out even after it is built if you have a different purpose in mind for it.
How Much Will It Cost to Build a Bump-Out Addition?
There is one more benefit to building a bump-out that we have not mentioned. Again, the benefit is related to cost.
Compared to other types of additions, bump-outs are significantly cheaper to build because they are usually smaller in size.
Per this article from HGTV, bump-outs can be up to 30% cheaper than a conventional home addition because they require no new foundation work and be positioned under existing roofing.
So, how much are they likely to cost?
The cost of building a bump-out addition ranges from $4,500 to $30,000. Several factors will play a role in the final price tag of your home's bump-out. Let's talk more about those cost factors below.
Bump-Out Size
First, we need to discuss the size of your bump-out as it will likely be one of the main cost factors in your project. Unsurprisingly, bump-outs become more expensive the bigger they get.
If you keep it to around 20 square feet, you can keep the cost to a minimum. At around 40 square feet, you are probably looking at a bill closer to $9,000. Building a bump-out that provides 90 square feet of space will cost about $20,000.
Consider how big you need the bump-out to be so you can keep your costs under control.
Structural Element
Although you do not need to add structural elements to support a small bump-out, you can still include them in the final design to create a more functional space.
In addition, you can add windows, so choose whichever style you like and use it to enhance the appearance. You can also add doors to make them more accessible.
Additional Flooring
The external appearance of your bump-out will likely combine seamlessly with the rest of your home. However, the same may not hold true for the bump-out flooring.
You will still need to work on that flooring if you want it to mix in with the rest of your design scheme. The cost of improving the bump-out flooring will depend on what you already have.
Design Elements
The cost of building your bump-out addition will also depend on how you want to decorate it.
At a minimum, you should paint the bump-out to match its surroundings. All the other design elements you can add are optional.
Examples of decorative elements you can add to the bump-out include molding and siding. You can explore other decorative options by talking to your contractor.
Additional Utilities
We mentioned earlier that bump-outs do not require utilities to serve their purpose. Unfortunately, that is the case, but you can still add those utilities if you desire.
You may be planning to rearrange your kitchen, but you can only realize your plan if you move the sink. You will need to add some new plumbing to complete your desired changes. Rearranging your outlets may also be necessary if you are planning a major remodel.
Bump-outs do not need utilities, but you can still install them if you wish. Doing so may finally allow you to build the home you have always wanted.
Building Permits
Lastly, you must account for the cost of acquiring a building permit while setting the budget for your new bump-out.
New York State requires residents to secure building permits before they begin work on their construction projects. You must submit different documents, including this form, to successfully obtain that permit.
If you do not have time to get the building permit, you can entrust this job to your contractor. They can also get the permit faster since they have more experience dealing with the relevant departments.
What Are the Ideal Spots for a Bump-Out?
Where should you build your bump-out addition? The current layout of your home and the look you want to achieve will determine that.
If you are still looking for ideas, we have detailed some suggestions below that should prove useful.
Along the Corner of Your Kitchen
A bump-out can be a perfect addition to your kitchen. Open up one corner of your kitchen and instantly turn that into a more useful part of your home.
You can also place a kitchen island in the bump-out. You can use the bump-out as a workstation or storage area by placing the kitchen island there.
An Unused Area in Your Bathroom
Having your own bathtub or sauna in your bathroom can vastly improve your quality of life. You can enjoy those features of your bathroom whenever you need to relax.
Unfortunately, most bathrooms are too small to accommodate those features. You can resolve that problem with the help of a bump-out. Add the bump-out to your bathroom and create the extra space you need.
Next to Your Closet
Do you want more closet space? If so, building a bump-out addition is well worth your time.
Even a small one can provide a considerable amount of closet space. You can create a more organized closet by opening it up.
Your Preferred Working Spot inside Your Garage
The garage often doubles as a workshop for many homeowners, even if it tends to be cramped. You can make your working area more comfortable by placing a bump-out there. Then, turn the bump-out into your workstation so you can take on more projects.
Are you planning to build your own bump-out addition? We at Long Island Home Advisors can help with that. Reach out to us today, so we can start drawing up plans for your new home addition!